We have been busy the past few months building and setting up our new dyno cell in order to provide a better service to our customers! This will allow us to provide rolling road testing for all our custom tuning, before and after power figures can be tested for all our tuning options.
We decided to go with a Dyno Developments 2WD dyno system, allowing us to test upto 1200HP! With new fresh air feed and extraction systems in place. We aim to supply you with the best and most accurate power reading results possible. This Eddy brake dyno also allows us to measure all relevant engine parameters while testing, allowing live engine tuning/mapping, and safety + reliebilty testing our engine tunes. The range of vehicles we can test on our Dyno Developments 2WD Dyno: – Front Wheel Drive vehicles – Rear Wheel Drive vehicles – 4WD/AWD vehicles with selectable single axle drive – Haldex (or similar) Equipped Quattro / 4 Motion cars – Go Karts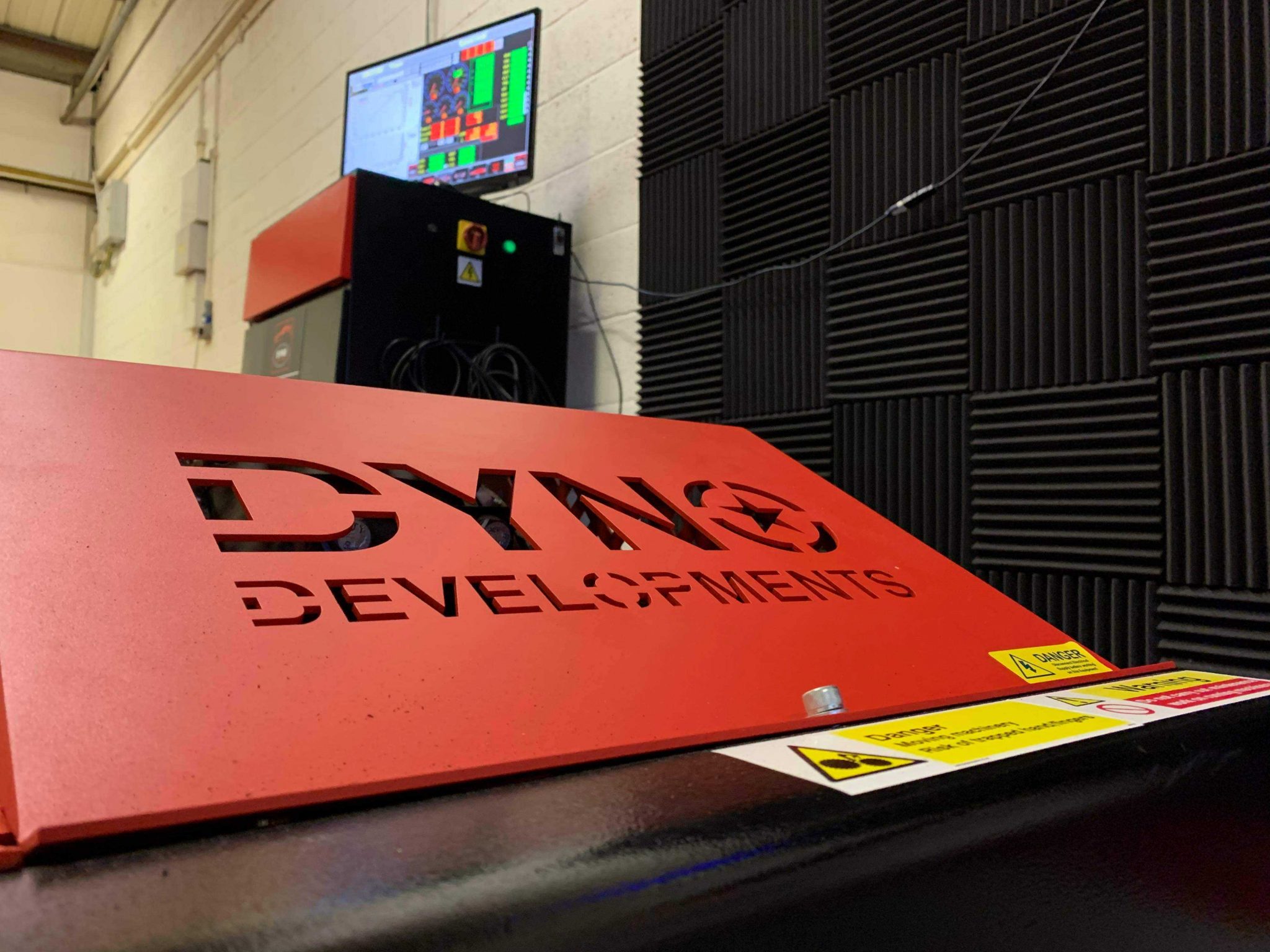 Our first test on test new dyno was a nice interesting project for a good customer, taking his standard BMW 335d upto a Stage 3 custom setup, with upgrades to Intercooler, intake, fuelling and twin turbos replaced with new hybrid turbos.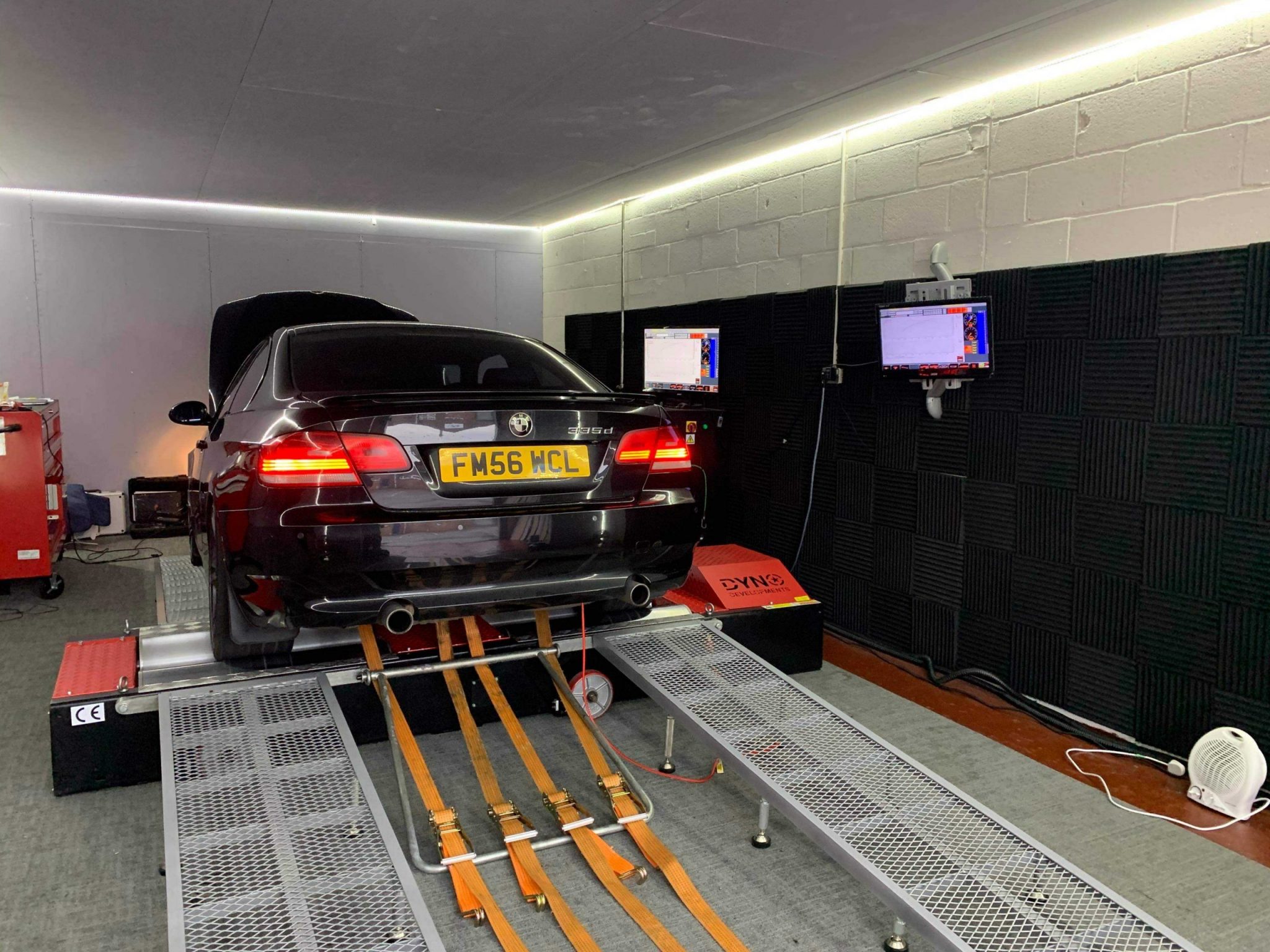 Results were great from these upgrades, with a solid power increase. Since then we have had multiple customers vehicles on the new rolling road with great results.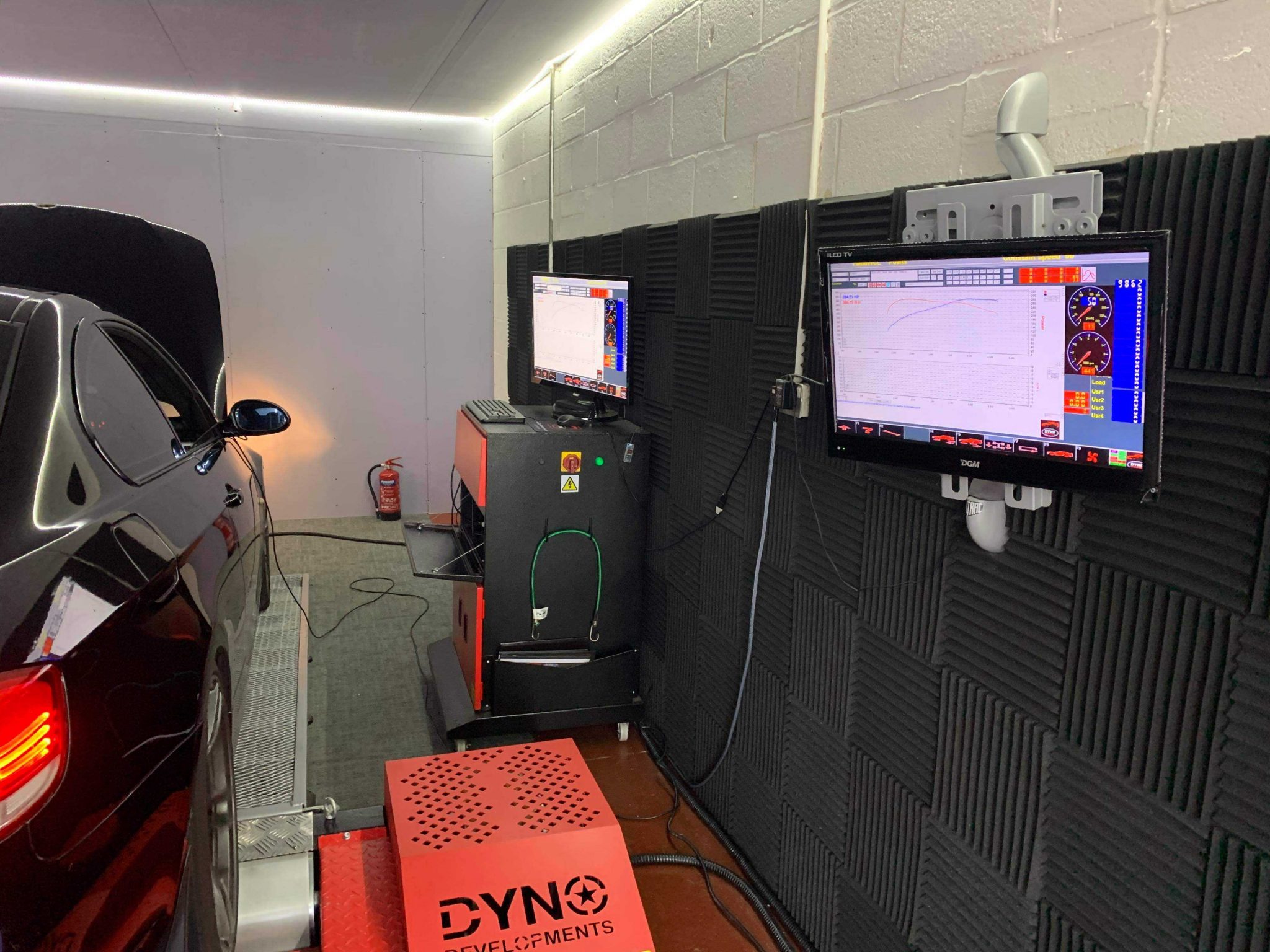 Get In touch if you would like to book in a session on the rolling road, on any tuning requirements
Get In Touch